Noritz Tankless Boulder

When you compare Noritz tankless water heaters in the same class with other tankless manufacturers, you'll quickly learn that Noritz is a top performing tankless water heater. Because of the Noritz technology advantage, you get a higher performance heater. When you start comparing the maximum performance capacity, you'll find that Noritz has the best value based on performance.
Noritz takes no short cuts in producing the highest quality tankless water heaters. Noritz does not outsource the main components of their heaters. They manufacture nearly 100% of the parts that go into their heaters. They even make the heat exchanger's copper tubing from raw copper. This allows Noritz to have the highest quality control of all the heater's parts and components.
Call us today at 303-440-4330 regarding a Noritz tankless water heater solution for your Boulder home or business.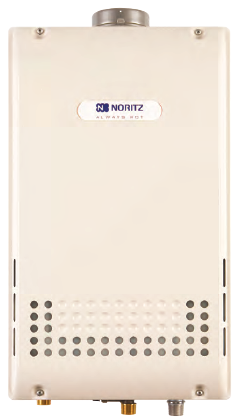 Hours & Contact Info
Contact King Rooter & Plumbing
Boulder: (303) 949-2593
Office Hours: Monday – Sunday: 7am – 9pm
Emergency Service: 24 Hours, 7 Days